Is self sabotage a decision or an automatic preparation?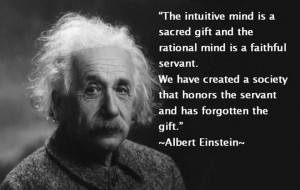 There was an experiment involving monkeys, I have not been able to find the actual experiment but there are many that quote it.
In the experiment there is a large bunch of bananas placed atop a ladder. Monkeys that go for the bananas are dowsed with cold water as well as the other monkeys in the group.
Eventually all of the monkeys are conditioned not to go for the bananas.
The experiment continues that one of the monkeys is removed and a new monkey takes his place. There is no shock of water for the new monkey, the other monkeys condition the new monkey to stay away from the ladder.
The conditioning of new monkeys continues after there are no originally conditioned monkeys because it is a part of new monkey behavior now.
When monkeys or any animal, including humans, learn from their parents, they learn how they should prepare for every relationship they will encounter.
This learning does not requite a verbal understanding because we are passing down information we felt as we empathized with our parents. This information is what we use now about ourselves. This information is what is commonly called affect.
For us what is important to examine is not the past but how do we prepare now.
Are we struggling with our relationships or are we floating because we feel good?
How we choose what the options of experiences we desire will be is dependent upon our conditioning. I believe this conditioning, when it opposes what we want, is what self-sabotage really is.
Self-sabotage is created by some old conditioning, not our thoughts.That is why we see it happening to us.
What have we picked up from our previous generations?
If we received conditioning to give deference to people that were unavailable, to seek admiration from someone that was not as interested in us but rather wanted us as children to watch and admire them, we may still have that conditioning.
If we received conditioning that rewarded us for giving deference (respect) to people that took our power, we may still be doing that in relationships. If we find ourselves giving our time and love to someone that does not give much back, we may have a hard time having a relationship with someone good.
If conditioning was also passed down by generations of people that did not love themselves enough to have the time to pay attention to us and echo and mirror how lovable and wonderful all of our interests were, we may be not be interested in someone that gives us that.
There are exercises here at Cerebrology, to rewrite affect now. As we are able to feel wonderful about ourselves without needing to look into someone's eyes to find that, we begin a to open the door to a better life. There are exercises that will give us unconditional love for ourselves. Without unconditional love for ourselves, it is not possible to have all we imagine would be good and sweet.
When we remove the conditioning that trained us to love and serve someone that does not care about us, we have the option of experiences that was not previously available.
Everything is illuminated from within.