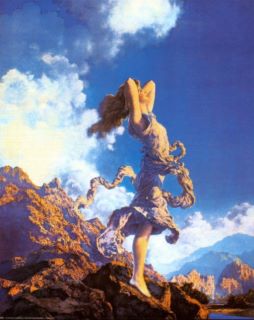 I have been an empathic healer for many years and I have felt what has created pain in our hearts. I have wished there was more love and less narcissism.
If you have wished that there was more love and less narcissism, you will be happy to know we are going to make that happen. The problem has been that there was no easy way for people to love themselves in the past.
People would tell me, "Love yourself" but if I knew what that meant or knew how to love myself, I am sure I would have done it.
I knew the world I saw, was just a reflection of how I saw myself but it was difficult to change the conditioning that created my self image and insecurity.
There is so much pain in the world. The pain is mostly in our hearts. The pain can cast a shadow on our light. We all have a need to be loved.
It is possible to gently and lovingly recondition ourselves so we automatically see how beautiful and lovable we are. To see how beautiful and lovable we are, is the beginning of experiencing ourselves in a way that is loving.
When we have conditioning that creates an insecurity, it may motivate us powerfully. We may think, thoughts about our insecurities will make the insecurity worse. Understanding that there is something we need to heal, is a beginning. Masking our pain or trying to ignore it does not help, we need to shine our light on this pain because it is the only way to remove this attachment.
Until the insecurity is rewritten, it is a shadow that has an energy that creates a great deal of our story.
How did I go from insecure to narcissist? How does this process happen for people?
We may have wanted attention and love from someone that withheld it. They may have also conditioned us to feel we can get their admiration doing what pleased them.
The real problem begins when we feel compelled to "think differently or act differently" than who we are, to get admiration. To be popular in the eyes of others may be something we feel a desire to do. We may feel the admiration we see in others eyes will heal the insecurity we have but being someone other than who we are only makes our pain grow.
We do not need to look for something "outside" of ourselves to be someone different, to remove our insecurities. We do not want to be different than who we are ever. We want to be ourselves and find out how to love ourselves.
There is no substitute for healing and loving ourselves. The child within us is still there waiting to be seen and heard, we must allow them to play and reward them for their happiness.
When we are not ourselves and we act differently than who we are….if we love the self we create and are more comfortable being this phoney person…..we have become a narcissist.
For a short time in my life I became a narcissist. I examined how I was thinking and tried to have beautiful thoughts but I was not real..I did not hurt anyone but myself. There are narcissist that hurt others. Most of the hurt is because it perpetuates a system that creates separations, not love..
Until I rewrote my insecurities, I tried many different ways to "be different" to be more attractive to others (and myself). Some things I did to be admired made me feel good for a while. It was always harder to see that I was unkind to myself if I enjoyed success for being phoney.
I was telling myself I was not O.K. the way I was. The reason people "sabotage" things, is because we need to be loving to ourselves and we want to be loved for who we are, mostly by ourselves.
After I rewrote my insecurities I was able to love myself. I was able to look into my own eyes and give myself rewards. I did not need to look into another person's eyes for admiration, to feel good.
I was no longer the Tin Man, Scare Crow or Cowardly Lion chasing after some wizard to make me whole. I was more myself than ever and it became clear that the yellow brick roads I had spent my life on, were not my path.
It is amazing how much the world we see reflects how we experience ourselves. Everything is illuminated from within. The attraction others have for us…is just a reflection of our relationship with our self.
I wrote this because if I was not able to be honest about myself, I would not be able to heal anyone else.
What is attractive is the beauty within.
I love you.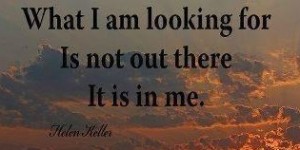 Make a wish from your heart.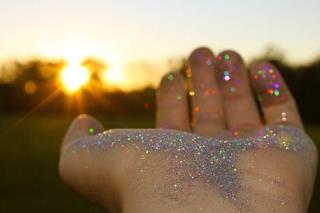 The video is showing the last exercise, getting up and seeing our beauty and the love others have for us, in their eyes.
Feeling beautiful is about much more than our appearance, it can be about removing shame, removing affect or inhibitions, allowing ourselves to remove the conditioning of fear and more.
We can have a better experience. Just as we learned to float and had a better experience in the water, we can have a better experience with others and there is more.